When investing in a new door you want to ensure that it is looking its best to give a great first impression for visitors and of course for the upkeep of your home. Whilst aluminium doors require little maintenance thanks to their impressive specifications, durability and robust nature against all four seasons, sometimes it does need a little freshening up with the build-up of bugs, cobwebs, grime and dirt. There are some easy steps to take to make this happen using simple household items.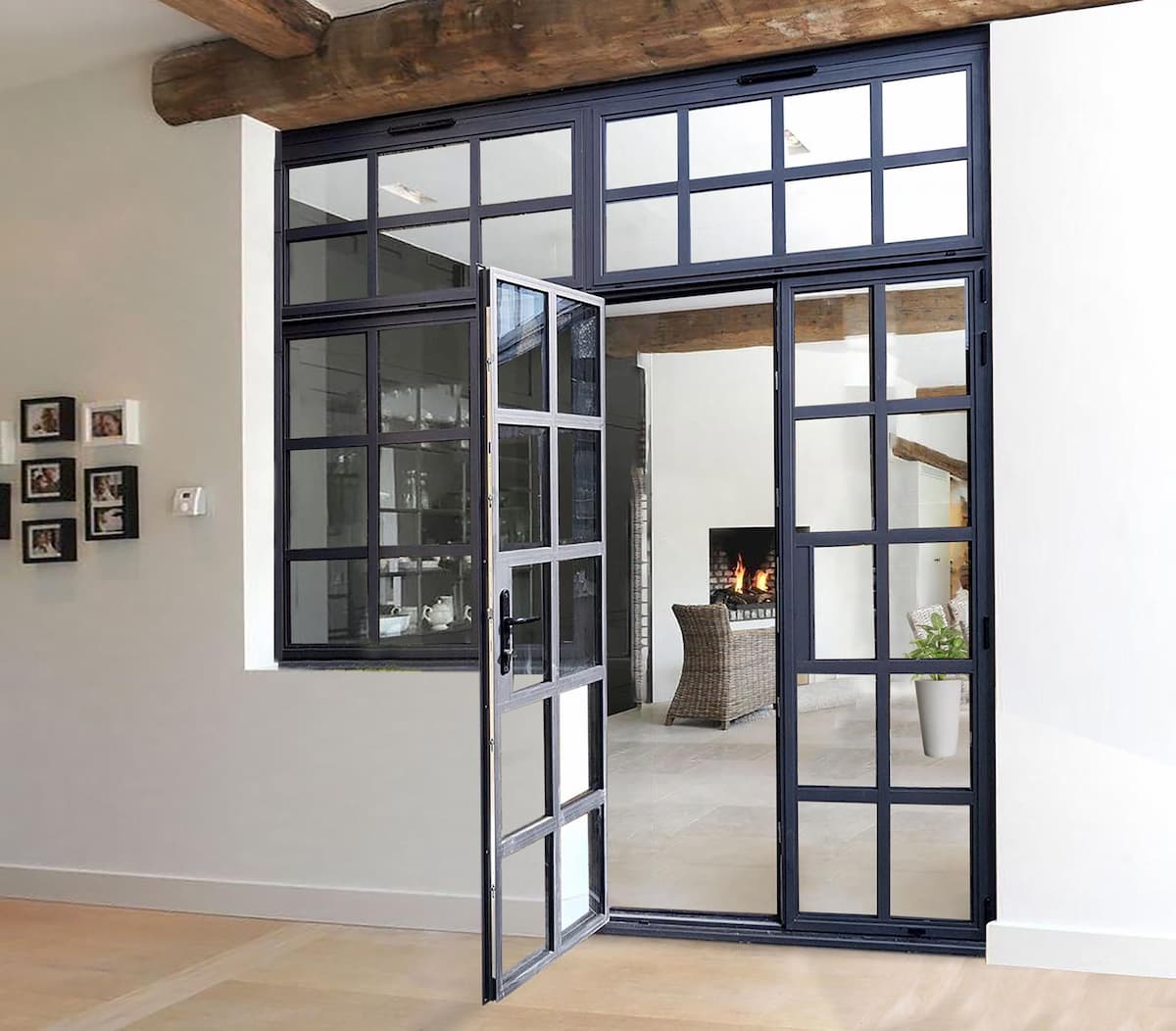 What Not to Use When Cleaning an Aluminium Door
 Firstly, let's share the items that should be avoided when cleaning your aluminium door. Chlorine, Ketones, Esters and Hydrocarbons are products that will harm your door due to their abrasive nature and harsh chemicals. However, as the aluminium frames have an anodised finish and are not painted, you may be able to use an eraser to remove any stubborn marks if necessary.
Use Water to Wash the Door
 A basic combination of warm soapy water is the most effective solution for aluminium door cleaning, particularly a mild liquid soap rather than a bar of soap.
Apply Cleaning Solution to the Door
 With a sponge or soft micro-fibre cloth start from the top of the door and with a firm grip slide the cloth to the bottom and repeat as necessary whilst washing away the grime and dirt.
Rinse With Water
 Once complete rinse with clean water to ensure that all the dirt has been washed away and you're left with a refreshed-looking door that's as good as new.
If Your Aluminium Door is Scratched
 Sometimes, scratches on doors can easily happen. Whether that's from knocks from children's bikes or when you're bringing the shopping in or suitcases home from a holiday. For minor scuffs and marks you can use a non-abrasive liquid cream or paraffin cleaner to remove these with ease.
However, for deeper scratches which have gone beyond the finish layer down to the raw aluminium, there is a chemical process called oxidation which can seal the scratched area and prevent it from any further corrosion. Sadly, this isn't an easy fix and can be seen even after a thorough coat of paint. As difficult as it sounds, most people won't know that there is a scratch on the door, but be safe in the knowledge that this won't affect the overall lifespan of the frame itself.
How Often Should You Clean Aluminium Doors?
 As aluminium doors have an impressive coating that adds to their durability and robust nature, it does need cleaning at times. This process is completely down to the owner and your own cleaning schedule, or if you've noticed a spot of dirt and it's time to give it a wipe down.
It's also worth bearing in mind that if you live in an area of high pollution then you might want to consider increasing the number of times you clean the door to prevent a build-up of grime. It is recommended not to do it more than once every three months if you live in an urban area. As for more rural areas then an annual clean is fine.
For More Information?
Here at Crystal Clear, we care about quality, and your experience. We know that not every window or door is made the same, and that they require different methods of maintenance in order to give them the best care over the course of their life. Check out our section of maintenance guides to help prolong the life of your door or window.
Please never use any penetrating sprays such as WD40 or Double TT.
We recommend the use or 3 in 1 oil, spray oil, light grease or silicone spray to lubricate your moving parts.