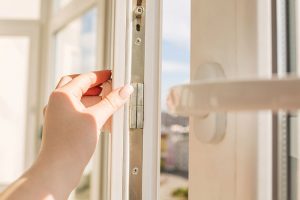 Are you looking to improve the quality of your house is it just in need of a general revamp? Renovating your windows to be more energy efficient is one of the best things that you can do for the value of your house as well as your own comfort whilst you still live there.
Choosing to switch out vinyl or aluminium to PVC can make a massive difference to your home. Of course, treating yourself to brand new windows will also make the place look lovely but you need to remember that all windows will come with maintenance.
Find out exactly what PVC windows are and how you can look after them below.
What Are PVC Windows?
UPVC, or Un-Plasticised Polyvinyl Chloride windows not only look fantastic but are stronger and more long-lasting than other window frame materials.
It's always best to choose a material that is whether resistant and won't decompose over time which is why PVC is perfect. You can guarantee that uPVC will not change shape under normal weather conditions.
One of the most significant bonuses for PVC windows over other materials is the fact that it's far more energy-efficient than a window that has wooden or metal frames. It's a versatile material that can be used on doors and conservatories as well as the windows of the home.
It may be a durable material, but maintenance is critical for longevity, so let's look at some of the best tips to keep your windows clean and looked after.
Cleaning & Caring For Your PVC Windows
Regular Inspection
Throughout the year, you should be checking your windows to ensure there are no air leaks, cracks or other problems with the hinges and locks. As well as doing this to keep them looking great, it is also a very important check you should be carrying out regularly to ensure your own safety.
Apply some lubricant such as WD-40 a couple of times a year so that you can keep the locks and hinges moving efficiently. This will also stop them from stiffening up.
How To Clean The Frames
The PVC window frames shouldn't be too hard to take care of, but that relies on you maintaining them. Here's how to do it:
Take a soft cloth and get rid of any debris, dust, dirt, dead insects and leaves from the outside of the windows. Feather dusters do the job on the inside and is gentle on the material.
Clean the frames at least twice a year. The more you do it, the easier it will be each time.
Clean the inside of the frames by easing the window open and using a brush (like a paintbrush) to get the debris out.
Use the hose of the vacuum to get the remaining dust and dirt away in the harder to reach places.
Mix warm water and washing up liquid in a bowl and, using a soft cloth, wipe down the window frames both inside and outside. Pay careful attention to the edges as these can gather dirt.
Use a white cloth every time – coloured cloths can transfer, and you don't need streaky PVC window frames.
You can use solvent cleaners from a hardware store if the stains aren't coming off but avoid anything harsh and any abrasive scrubbing sponges. These can do damage to your new windows.
How To Clean The Window Glass
Your windows need a monthly clean and possibly more in the winter months or the months with harsher weather. Ideally, you should wait for a cloudy day as direct sunlight can cause the windows to streak. Using a cloth with clean water, you can clean your glass in a couple of ways:
Firstly, you could use a damp cloth to wipe everything, then use warm soapy water to clean the glass properly. Then, use kitchen towels or paper to dry the windows and avoid streaks.
Otherwise, you could choose to use a traditional glass cleaner, but often people don't find these to be effective – plus, they cost money!
Other Maintenance Tips
It's not just about cleaning the windows. You need to ensure they last you for as long as possible. Here are a few things that you could be checking to ensure that this will happen.
Sometimes, you could find water pooling at the bottom of the frames. This is especially true after a heavy rain shower. Water should be draining away, so check why it's not doing its job.
Stiff Window Locks. Safety first! If the window locks stiffen up, you need to lubricate them so that they're loose enough to open when you need to. Ensure proper cleaning is maintained.
Looking after windows is part of the household chores, and if you want your windows to last longer, you need to stay on top of it!
Ask The Experts
Here at Crystal Clear we don't want to just give you windows – we want to sell you a complete solution that not only is of the highest quality, but lasts a long time so you're getting the best value for your money.
Come and visit the showroom to see our fantastic range up close and personal or give us a call on 0117 911 0272 to discuss your needs with our expert team.